The 12 Days Before Christmas (at SMACK! Media)
20121219230236

SMACK! Media
December 19, 2012
110% Compression, 2012 Newcomer Product of the Year, Believe I Am, Betty Designs, blog, bloggers, Christmas, Commitment Day, deals, east coast, Gift Guide, Golf, GolfSense, Holidays, home, jewelry, Lauren Fleshman, letsrun, Letsrun.com, Loving the Bike, Merry Christmas, New Product 2012, New Years, No Meat Athlete, North Dakota, NuttZo, Nuun Hydration, Oregon, pint glass, PT Mollie, R8, Racer, RockTape, Roisin McGettigan, Roll Recovery, SHEEX, SHEEX Performance Sleepwear, Skinny Mom, SoCal, sweaters, swing, The Running Event, Tucson, US Weekly, Weldon Johnson, Zero Calorie Advent Calendar
0 comments
Twas the week before Christmas and all through the house, not a creature was stirring… except the SMACKANISTAS! Happy Holidays from SMACK! Media...
Keeping Up With The SMACKANISTAS: The Running Event in Austin, Texas
20121207175940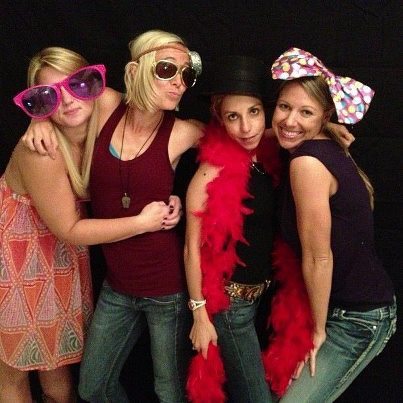 SMACK! Media
December 7, 2012
#sistersinsport, 110% Play Harder, Alex lohr, Austin, Bar b Que, Believe I Am, Boots n Birds, Brian Metzler, CHicken and Waffles, Clean Bottle, Daymond John, Elisette Carlson, Flotrack, Guero's Taco Bar, Indie 5K, Jeff Carron, Jeff Dengate, Jessie Sebor, Jo's Coffee, KJ Greenwood, Lauren Fleshman, Letsrun.com, Mario Fraioli, Mason Reay, Morgan Sjogren, New Product Award, Nuun Hydration, Oiselle, pregnant, Racer, Rachel Stanley, Ro McGettigan, RockTape, Roisin McGettigan, Roll Recovery, Runner's World, Ryan Fenton, Sarah Lieneke, Saucony, Scott Powers, Shark Tank, Texas, The Running Event, The Running Skirts, TRE, TRE12, Vinu Malik, Wejo, Weldon Johnson, Women's Running
0 comments
Held every December, The Running Event in Austin draws the best and latest new products and exhibitors to be shown to the who's who of the runni...