SMACKANISTA Runs The City–Eli Carlson Re-Caps Racing Her First NYC Marathon
20141103204525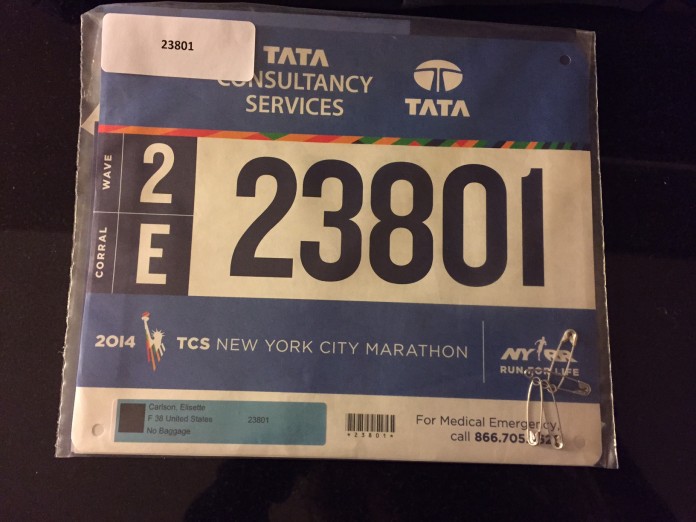 SMACK! Media
November 3, 2014
Andrew Kastor, Bart Yasso, Boston Qualifier, BQ, Coach Kastor, Deena Kastor, Greensboro Bridge, Harlem, Kate Butenbach, Kristin Stehly, Manhattan, MarcPro, NANO Foot Rollers, Nobu, NYC Marathon, Socalrunnergal, Stuft Mama, TriggerPoint
0 comments
What a day! The 2014 NYC Marathon is in the books and although not my fastest, it was an absolutely amazing day. I was very worried (and scared!) abou...
The After-Nuun Rehydration Experience
20130115005520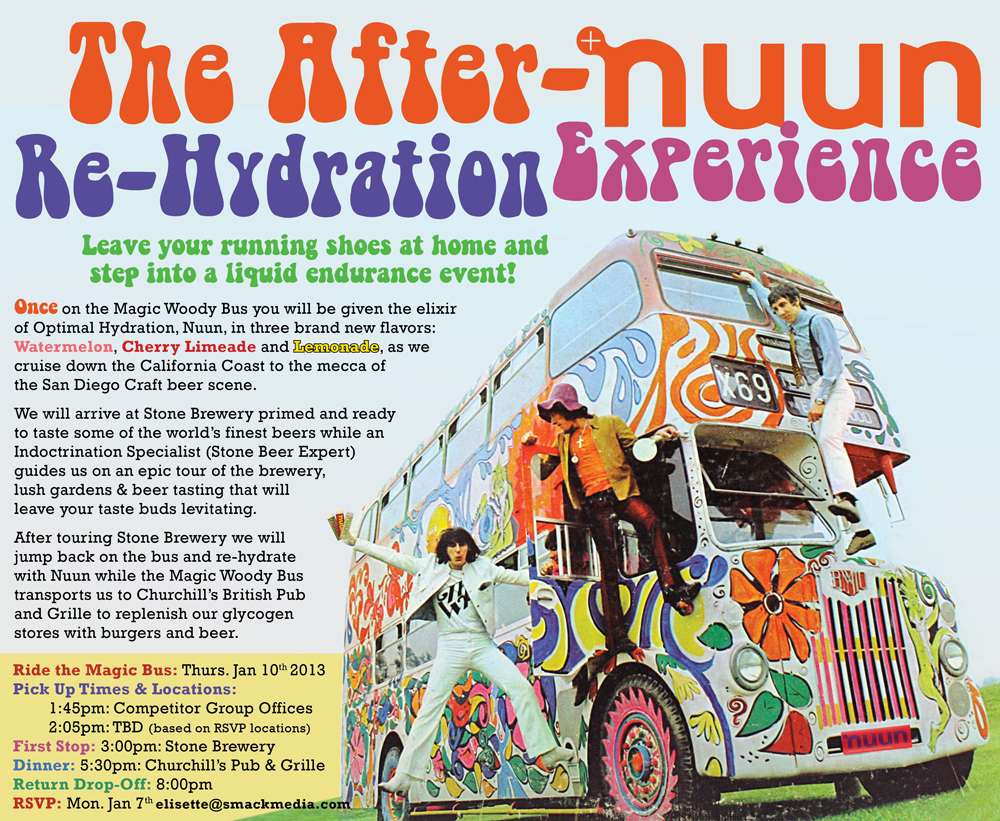 SMACK! Media
January 15, 2013
Aaron Hersh, After-Nuun Rehydration Experience, beer, Beth Gerdes Walsh, Bethany Mavis Leach, Betty Designs, bloggers, blogs, Bob Babbitt, Cardiff, Challeneged Athlete Foundation, CHurchill's Pub and Grille, Competitor, Endurance Sportswire, Frugal Beautiful, Jen Ward, Jene Shaw, Jessie Sebor, Julia Poloreno, Kristin Mayer, Kristin Stehly, LAVA, Lavener and Shirley, Linzay Logan, Lizzy Coghill, Mason Reay, Miler, Nils Nilsen, Nurgers, Nuun, Olympian, Once Upon a Lime, Pliny the Elder', pro, Russian River, Sarah Boone, Sarah Moore, Saucony, Seaside Market, Sergio Gonzalez, Shannyn Allan, Skinny Runner, SMACKANISTAS, Steve Scott, Stone Brewery, Stuft Mama, sub-4, Tina Wilmott, Triathlete, Women's Running, Woody Bus
0 comments
This past Thursday, June 10th, 27 of Southern California's best running and triathlon writers, bloggers, athletes and personalities hopped aboar...